Water rides and slides are an excellent option to cool off on the scorching summer days! Have fun and get wet with these water slides rentals and water bounce houses.
Professional delivery to
East Hartford, CT
and surrounding areas. Please submit a quote or contact us to be sure we service your area.
Water slides that are available for rental can be great fun. They're fast and they cool you off fast. Children will line up to take advantage of these huge and brightly lit slides. A water slide can be hired with electricity and water hook-up. We'll bring the cord and hose in the event that it's within a 50 foot distance.
There are a variety of choices for small and large water slides. Be sure to select the appropriate one for your child's age and the number of guests. The majority of slides are able to accommodate 10-20 people (as long they are willing to wait in line a bit). Littler children might be scared of the taller slides however, all of our slides are safe for all ages since they're equipped with edge walls and many come with a net to discourage adventurous children from attempting to climb up on their top.
We will secure our slides with stakes or sandbags, so that they're secure and safe in light wind conditions.
We're confident that regardless of the water slide you lease from us you will be happy and want to rent another slide in the future!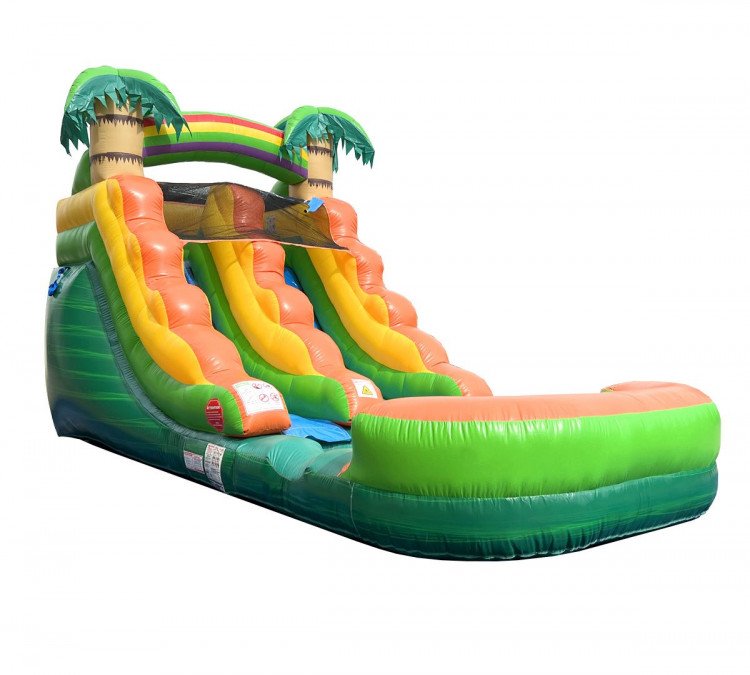 12 Foot Tropical Water Slide
from $245.00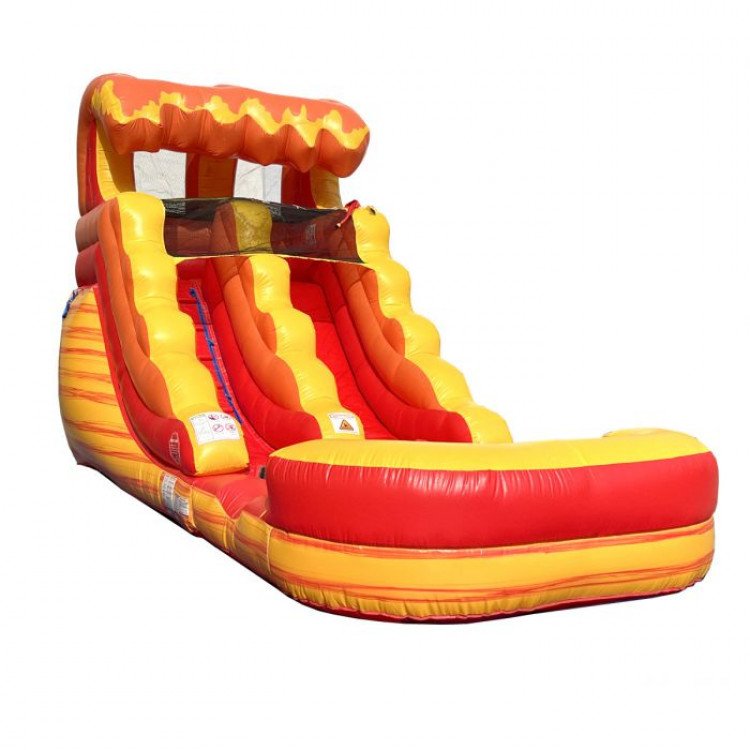 12 FT LAVA SLIDE
from $225.00
12 FT PRIDE PLUNGE
from $225.00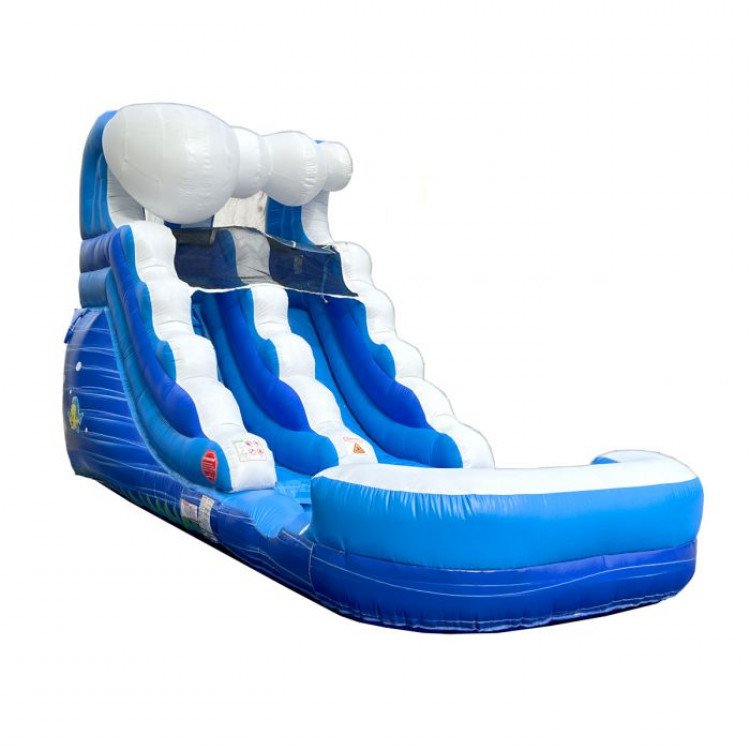 12 FT WICKED WAVE WATERSLIDE
from $225.00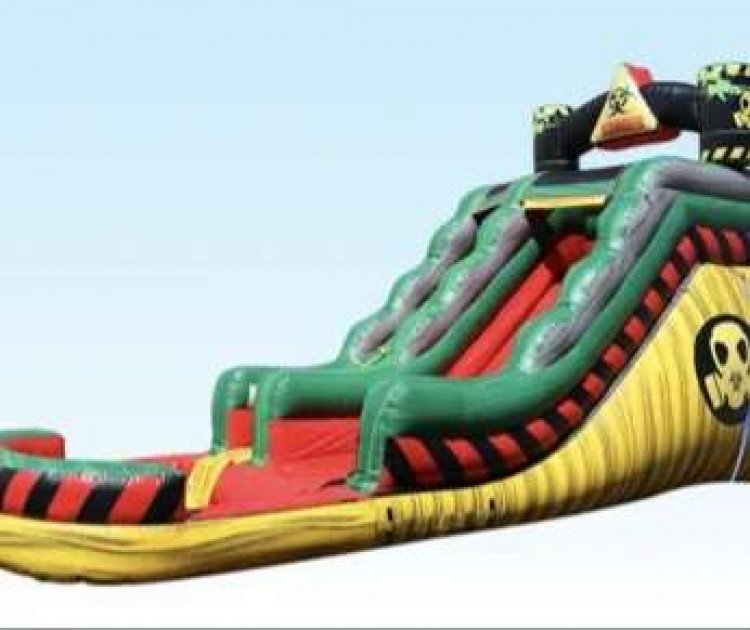 16FT Toxic Plunge
from $335.00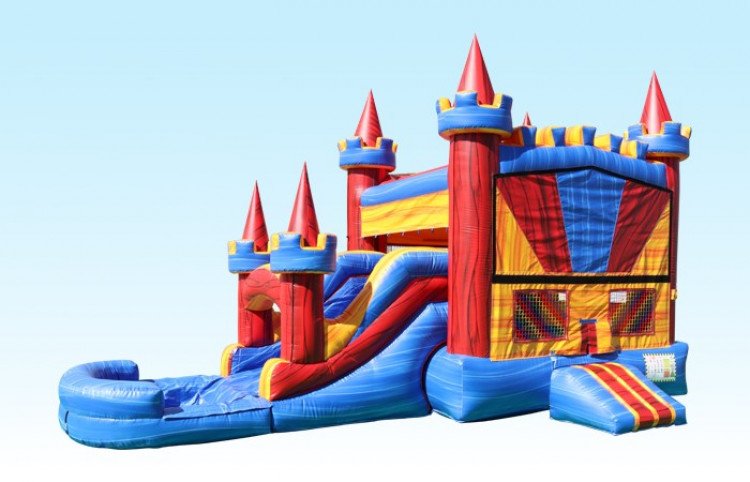 25 ft Blue Marble Combo with Pool or Bumper
from $290.00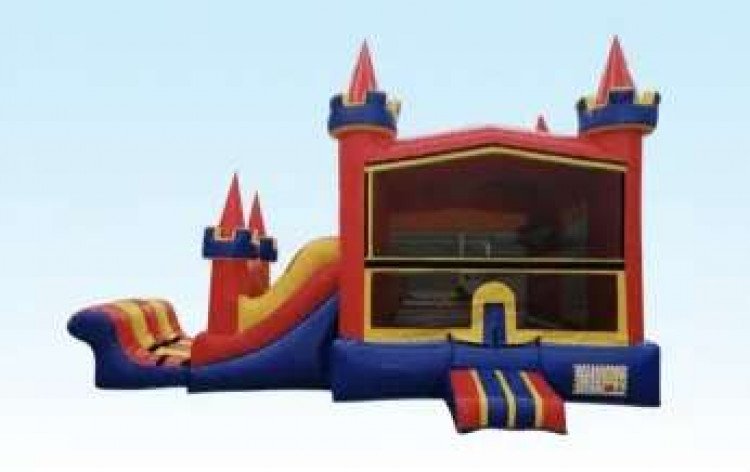 25 FT Fiery Castle Combo
from $295.00
25 FT Green Marble Combo
from $295.00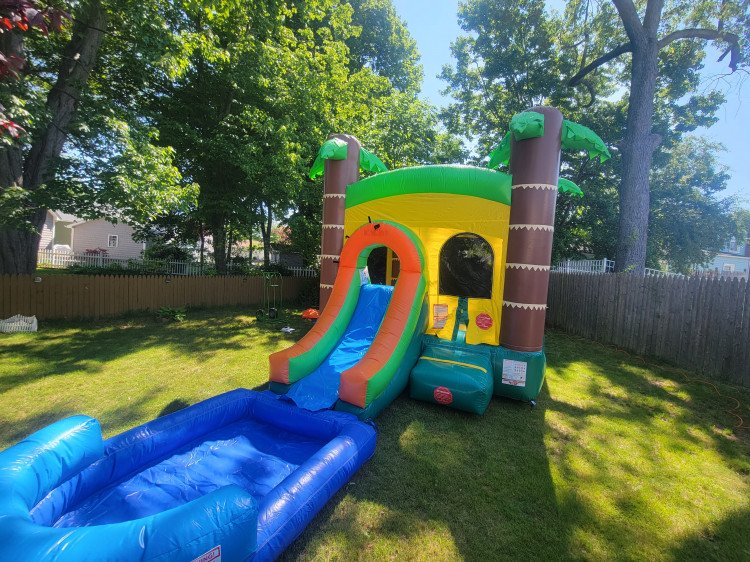 Tropical Castle With or Without Splashpad
from $175.00